Medication Reconciliation at Transitions of Care: Understanding Anticholinergic Burden and Its Contribution to Risk of Falls In Older Adults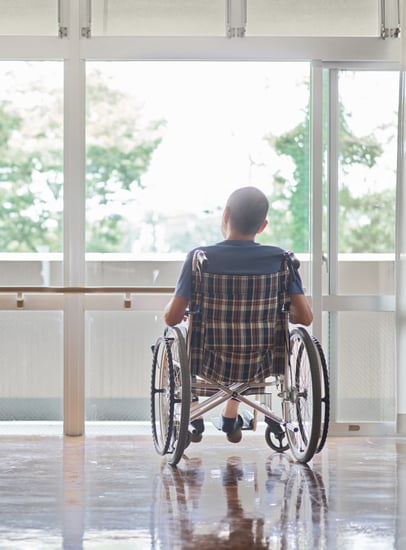 Ms. B., age 77, suffered a fall a day ago in her home resulting in a fractured femur and muscle strain. She has just been admitted to a skilled nursing facility (SNF) after hospitalization and insertion of pins in her fractured femur. The ActualMeds Pharmacist on Demand Service ( PODS) is preparing to complete an admission medication reconciliation and medication regimen review (aMRR-MED REC). Following are the medications filled by the LTC pharmacy, and/or noted on the SNF EHR, and history and physical exam (H&P) notes which have been imported into the ActualMeds' InConcert Medication Management™ system (ICMM):
Warfarin 10mg tablet for a mechanical aortic valve
Toprol XL 25 mg tablet daily for an enlarged ascending aorta
Oxybutynin (Ditropan) for nighttime bladder control
Baclofen 10 mg tablet for lower back muscle spasms resulting from fall
Acetaminophen, 500 mg caplet every 6 hrs as needed for pain
Best Practice Medication Reconciliation Includes All Prescribed And OTC Medications
The pharmacist notes from the EHR import that at home, Ms. B has also taken Tylenol PM for sleep and Zyrtec (cetirizine) for seasonal allergies. The pharmacist also imports a twelve-month medication history of at home meds to complete the medication picture for a robust aMRR review. Fair to poor adherence to warfarin is noted on the refill history documentation.
The ICMM system displays actionable risk rules for the pharmacist's consideration: First, the American Geriatrics Society 2019 Updated Beers Criteria, which has a strong recommendation to avoid concurrent use of two or more prescription medications with strong anticholinergic effects in older adults1; and second, the Pharmacy Quality Alliance quality measure: PolyPharmacy, Use of Multiple Anti-Cholinergic Agents which is currently a STARS display measure, and will be a full STARS measure beginning 2026.(2, 3) These risk rules display because of an increased risk of cognitive impairment, dementia, and falls from medications with anticholinergic effects.
The pharmacist sees oxybutynin on the list of strong anticholinergics and knows that while Tylenol PM is non-prescription, it contains diphenhydramine which is also a strong anticholinergic. Anticholinergic effects on memory and cognition could be playing a role in root cause for the fall, and poor medication adherence.
While combining two or more strong anticholinergics in a regimen for an older adult comes with great risk of cognitive impairment (affecting medication adherence) and falls (resulting in hospitalization and possible continuing disability), considering the total anticholinergic burden (ACB) from all medications (both prescription and over-the-counter) is also crucial in reducing these risks. The ACB has been repeatedly shown to have a dose-response adverse risk profile for cognitive impairment and falls.4-14
ACB Can Fluctuate Significantly From One Care Setting to the Next
ActualMeds ICMM utilizes an ACB Calculator to provide an evidence-based scoring algorithm for each Rx and OTC medication as part of medication reconciliation at each transition of care. Based on auto import of the medication list into the InConcert system, the ACB Calculator automatically checks the risk and displays both the anticholinergic scores for the individual medications and the total ACB. The pharmacist can then quickly prepare an action plan for the prescriber with suggestions on how to lower the ACB.
Ms. B.'s ACB was high upon admission to the hospital after her fall. Both her OTC cetirizine and Tylenol PM were discontinued in the hospital. This lowered her ACB to moderate, but when baclofen was added, her ACB was high again. If she were discharged from the SNF to home on this regimen and then resumed her OTC allergy and nighttime sleep medications, her ACB would go up to a score twice as high as the Beers/PQA strong anticholinergic risk rules! When the patient was engaged by the pharmacist she reported that she:
"often feels confused and probably forgot to take her warfarin sometimes." She says she "never forgets her Tylenol PM because it helps her get to sleep before her bladder medication kicks in." And she said she "was sure to take her Zyrtec (cetirizine) allergy pill every day during April and May because it helps her nasal congestion so much."
The PODS pharmacist initiates a system generated action plan sent to the SNF prescribers showing the individual risks to the anticholinergic burden from both currently prescribed and previous at-home OTC medication use. Importantly, the action plan notes the cognitive impairment Ms. B. described, and the apparent poor adherence to her warfarin. The pharmacist suggests replacing the prescription anticholinergic bladder control medication with an American Uro-gynecologic Society recommended alternative.14
Upon SNF discharge, the PODS pharmacist's Discharge Medication Regimen Review (dMRR) provides the patient with the updated prescription medication list and prompts to dispose of all medications no longer on the active reconciled medication list. The patient's discharge medication action plan contains recommendations for OTC medications with reduced anticholinergic impact, and education to the patient and family to avoid all OTC 'PM' medications as they contain diphenhydramine as well as other medications that contribute to an ACB. IMCC system interoperability facilitates pharmacist follow-up with prescibers to document the disposition of these recommended changes.
Visibility to ACB During Care transitions Can Help to Reduce the Risk of Falls and Improve Patient Outcomes
Taken together, these changes in Ms. B.'s discharge regimen would lower her ACB to moderate. While this would seemingly be a great improvement, a moderate anticholinergic burden still conveys as much as a four-fold risk of recurrent falls. A near-term goal would be close caregiving to support medication adherence and reduce environmental triggers for falls. Once Ms. B. can heal and no longer requires baclofen, she would still retain an anticholinergic burden from the combination of her warfarin and beta blocker and have a pharmaceutical risk for cognitive impairments and falls. Even a low ACB score has been reported to double the risk of recurrent falls in community-living older adults. The PODS pharmacist will perform a 28-day post-discharge medication reconciliation/regimen review to track interventions to reduce her ACB and prevent re-hospitalization.
The ACB composite score is an important component of risk profiles for falls and re-admission that can be greatly impacted by the changes to a patient's Rx regimen that accompany transitions of care, as well as the patient's self-medication behavior with non-prescription drugs. The InConcert system from ActualMeds not only automates best practice medication reconciliation but also captures Activities of Daily Living and other Social Determinants of Health to provide care teams with the right information at time of admission and discharge across care settings. This medication regimen with context can contribute to orchestration of the best possible outcomes for high-risk patients.
Sources:
2019 American Geriatrics Society Beers Criteria® Update Expert Panel. American Geriatrics Society 2019 Updated AGS Beers Criteria® for Potentially Inappropriate Medication Use in Older Adults. J Am Geriatr Soc. 2019;67(4):674-694. doi: 10.1111/jgs.15767. Epub 2019 Jan 29. PMID: 30693946.
2021 PQA Measure Manual. Polypharmacy: Use of Multiple Anticholinergic Medications in Older Adults (POLY-ACH) Feb. 2021 P 84.
Centers for Medicare & Medicaid Services. Medicare Program; Contract Year 2024 Policy and Technical Changes to the Medicare Advantage Program, Medicare Prescription Drug Benefit Program, Medicare Cost Plan Program, Medicare Parts A, B, C, and D Overpayment Provisions of the Affordable Care Act and Programs of All-Inclusive Care for the Elderly; Health Information Technology Standards and Implementation Specifications. Federal Register 12/27/2022.

https://www.federalregister.gov/documents/2022/12/27/2022-26956/medicare-program-contract-year-2024-policy-and-technical-changes-to-the-medicare-advantage-program

Green, A.R., Reifler, L.M., Boyd, C.M. et al. Medication Profiles of Patients with Cognitive Impairment and High Anticholinergic Burden. Drugs Aging

. 2018;35:223–232. DOI:

10.1007/s40266-018-0522-x

Knecht, J.G. & Neafsey, P.J. (2017). The medication regimen of patients with heart failure: The gerontologic considerations and anticholinergic burden: A Mixed-methods study. J Cardiovasc Nurs. 2017;32(1):54-66

DOI: 10.1097/JCN.0000000000000302

Marcum ZA et al. Anticholinergic medication use and falls in postmenopausal women: findings from the women's health initiative cohort study. BMC Geriatrics. 2016;16:76 DOI: 10.1186/s12877-016-0251-0
Mehdizadeh D et al.

Associations Between Anticholinergic Medication Exposure and Adverse Health Outcomes in Older People with Frailty: A Systematic Review and Meta-analysis.

Drugs Real World Outcomes. 2021 Jun 23. DOI: 10.1007/s40801-021-00256-5. Online ahead of print. PMID: 34164795
Naharci MI, Tasci I. Frailty status and increased risk for falls: The role of anticholinergic burden. Arch Gerontol Geriatr. 2020;90:104136. Epub 2020 Jun 6. PMID: 32563737

Shaukat, A., Habib, A., Lane, K.A.

et al.

Anticholinergic Medications: An Additional Contributor to Cognitive Impairment in the Heart Failure Population? Drugs Aging. 2014;31:749–754.

DOI:

10.1007/s40266-014-0204-2

Stewart C, et al. Anticholinergic burden measures and older people's falls risk: a systematic prognostic review. Ther Adv Drug Saf. 2021;12:1-10. DOI: 10.1177/20420986211016645.
Suehs BT et al. The Relationship Between Anticholinergic Exposure and Falls, Fractures, and Mortality in Patients with Overactive Bladder. Drugs Aging. 2019;36(10):957-967. PMID: 31359329
Squires P et al. Impact of Anticholinergic Medication Burden on Mobility and Falls in the Lifestyle Interventions for Elders (LIFE) Study. J Clin Med. 2020;9(9):2989. PMID: 32947839
Van der Velde N et al. Risk of falls after withdrawal of fall-risk-increasing drugs: a prospective cohort study. Br. J Clin Pharm. 2006;63(2):232-237.
Clinical consensus statement: Association of Anticholinergic medication use and cognition in women with overactive bladder. Female Pelvic Med Reconstr Surg. 2021;27:69-71. DOI: 10.1097/SPV.0000000000001008
Topics Covered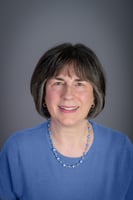 Patricia J Neafsey
Co-founder and Chief Scientific Officer, ActualMeds Corporation. Professor Emeritus, University of Connecticut School of Nursing